A Celebration of L.Q.C. Lamar's Birthday October 2, 2016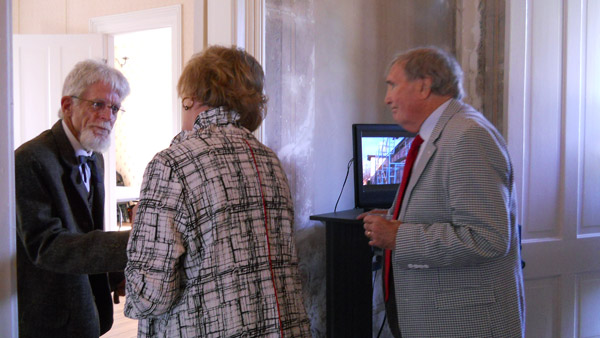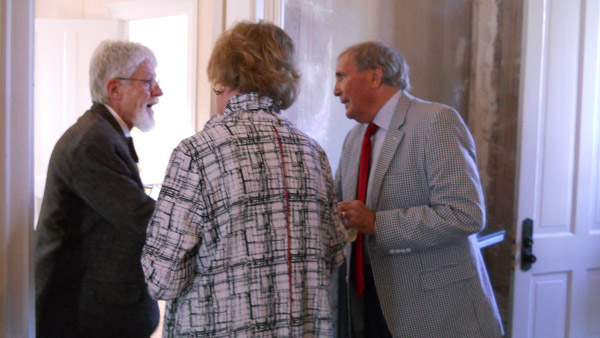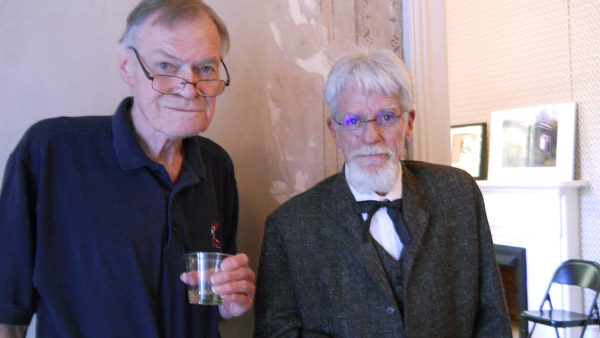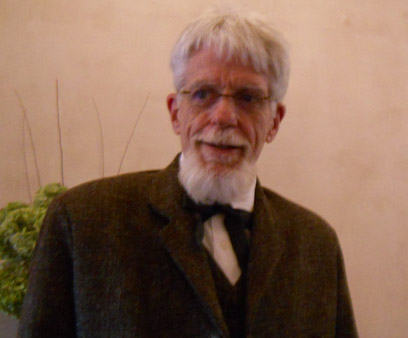 Photos by Darlene Copp
The Oxford community was invited to the L.Q.C. Lamar House Museum on Sunday, October 2, 2016 for a belated celebration of L.Q.C. Lama's September 17th birthday. Guests enjoyed birthday cake and other sweets, along with wine and sundry beverages for toasting. The man of the hour was veteran local actor George Kehoe in his initial appearance as L.Q.C. Lamar. Having spent months studying Lamar's biography and getting fitted for 19th-century clothing, George will continue to portray Lamar in a variety of Oxford venues. 
---
Wisteria Celebration for Friends & Neighbors April 18, 2015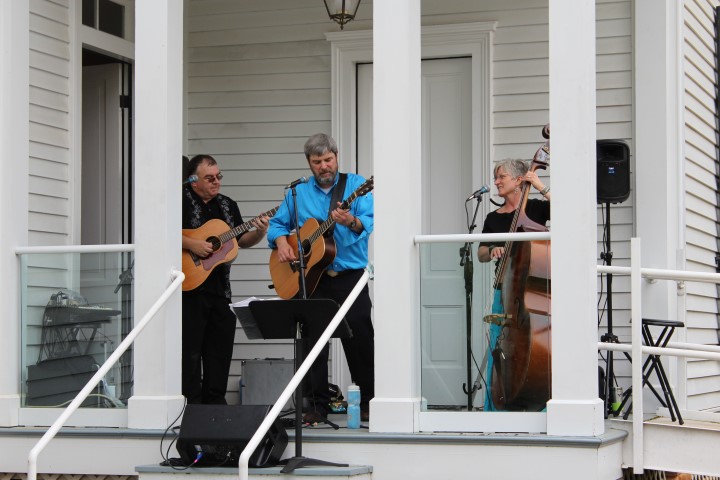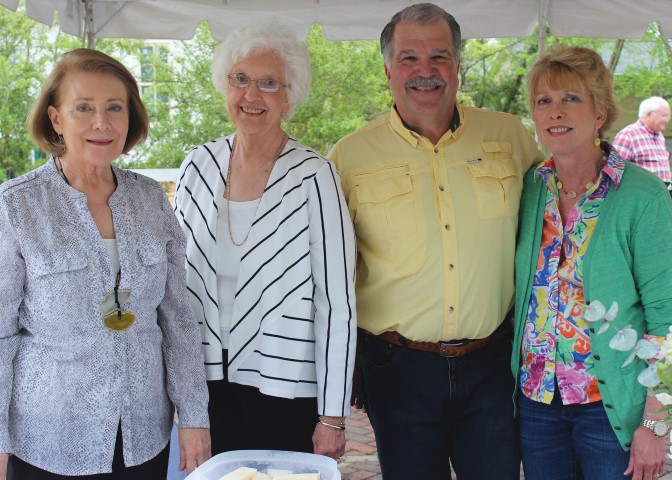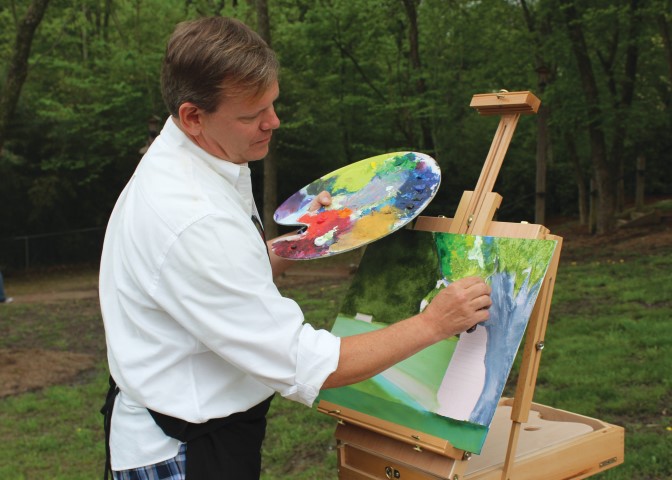 Photos by Jessica Richardson for Invitation Oxford
Take one bizarre tree, drape it in lovely flowering vines, and celebrate a little-known asset of the L.Q.C. Lamar House! That's what Lamar Legacy Friends and nearby neighbors were invited to do on Saturday, April 18 from 3:00 to 6:00

Hidden from street view, the Champion osage orange tree alongside the Lamar House bursts into color for a brief time every spring, adorned by wisteria vines. A time to celebrate! Also known as a bois d'arc tree, it holds the distinction of being the largest known of its species in Mississippi. Plein air painter Lucius Lamar captured the wisteria-laden tree on canvas, while poet Anne Fisher-Wirth shared her literary talents. Music by The Wilburs and refreshments rounded out the celebration.
---
 Valentine Appreciation Event February 20, 2014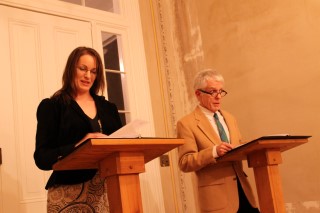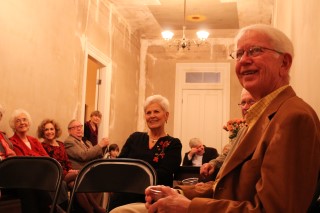 The Friends advisory board planned a special evening on Thursday, February 20, 2014 for members of Lamar Legacy Friends in Lucius and Virginia Lamar's home. With a party theme of hearts and flowers, guests enjoyed a variety of appetizers and desserts catered by My Michelle's. For entertainment, actors George Kehoe and Jaime Adams dramatically interpreted correspondence between L.Q.C. Lamar and his three daughters, provoking both laughter and tears from their appreciative audience.
---
A Feast for Friends April 7, 2013
A delightful Spring Harvest Supper at Woodson Ridge Farms launched the new Lamar Legacy Friends organization on Sunday, April 7, 2013. Hosted by Elizabeth and Luke Heiskell, guests enjoyed a farm-to-table dinner featuring freshly picked vegetables and catfish from the Delta. Lucius Lamar ("Luke") Heiskell is the great, great, great grandson of L.Q.C. Lamar, while Elizabeth honed her kitchen skills as lead culinary instructor at Viking Cooking School.